Friday, July 6, 2012
| | |
| --- | --- |
| | List 5 Friday: Gadgets (via The Palmetto Queen) |
Today I'm participating in the beautiful
Cari's
link up,
List 5 Friday
! This week's topic is the top 5 gadgets I can't live without. This is going to be tricky...not only because I'm such a techie nerd, but also because there are so many gadgets that I use regularly...it makes it hard to narrow things down. I'll give 'er my best shot though!
1. My laptop. Couldn't live without him. He's been so wonderful all of these years (hopefully I didn't just jinx it and set myself up for a huge computer breakdown...ruh roh!) But my Toshiba Satellite a505-s6017 really is a wonderful laptop. Super fast, tons of storage room, webcam, great speakers, huge display screen, comfy keyboard...got him for a great price before I headed off to college too!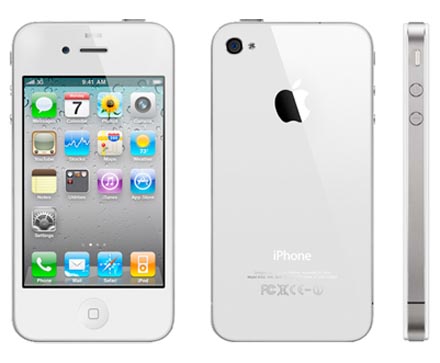 2. White iPhone. Why white, you may ask? Well, because it's cute - that's why. I told Hubby (after he had spent weeks trying to convince me to get an iPhone) that the only way I would ever get one is if they had it in white. Sure enough they did! I love how organized my iPhone keeps me. It has a great camera, astoundingly lengthy battery life, tons of apps, and lots of cute options for covers. I also love how you can make different folders to organize all of your apps to prevent clutter on your home screen. As much as I would love to downgrade my phone to one with just simple calling and texting, I think I would have a meltdown without my iPhone!
3. Nikon D3100 + lens kit. I can't imagine a world where photography didn't exist. I think I would wither away and die...no, but seriously. Photography is the one of the only things that I feel truly brings me to life - I feel so indescribably alive, joyful, and fulfilled whenever I am out photographing anything. This camera is great for people who have little to no previous DSLR experience. If you feel you need a bit more help in understanding how to operate this picture-taking beast, I'd highly recommend looking into the "For Dummies" line of books...they are great!
4. PetSafe Yard & Park Trainer. Call me mean. Call me inhumane. Call me heartless. You've never had a Doberman, and one going through puberty and the testing all limits as much as possible phase. Put simply, Diezel needed to have his boundaries set and vocal positive and negative reinforcement weren't doing the trick. Long story short, now we have this collar and it works amazing. Other large "aggressive" breed dog owners there completely understand where I am coming from and the absolute importance of instilling good habits in your dog as a puppy. Dobermans will overtake you and your entire house. We have had zero problems with this collar and after using it for just a day, Diezel's behavior change was night and day.
5. Microsoft Natural Ergonomic Keyboard 4000. Absolutely wonderful - I'm sure my wrist and hand functionality would be little to none without this keyboard! See my complete review on this keyboard
here
!
And now for my fact of the day:
Fact #6:
I would love to meet Beyonce and Lady Gaga! I have always loved Beyonce - her voice is
beyond
incredible! I love Lady Gaga's music, but I love her as a person even more. Weirdness aside, she stands for great things and encourages people to be themselves.